Offering continuing education credit to nurses is an important way to support their professional development and growth. Not only does it help nurses maintain their licensure, but it also keeps them up-to-date on the latest industry trends and best practices, ultimately benefiting their patients and the healthcare organization they work for.

However, offering continuing education credit can be a complex process, requiring compliance with specific regulations and guidelines. In this blog post, I will discuss 3 simple ways to offer continuing education credit to nurses.
I have been a nursing continuing education provider for more than a dozen years. And it has been one of the things that I have valued most in my nursing career and in my entrepreneurial ventures as a nurse. One thing I have learned in working with my clients is that finding information about how to add continuing education credit to courses is very difficult. The good news is that the process is very simple. You just need the information. And that's what this post is all about. Let's go over 3 simple ways to offer continuing education credit to nurses.
Let me help you add nursing continuing education credit to a course you already have or are developing. The first step is to send me a message with information about your course and how many contact hours of content you have. I can help you determine if your content meets the definition of nursing continuing education. If it does, then we can run your course through my nursing continuing education program, and you can offer the course with nursing continuing education credit. You can teach that course as often as you want for the period of one year, and then we would renew our agreement. The investment is as little as $497 and is based on the number of contact hours per course. Benefits of this method: Quick, easy and low cost. Minimal risk. Add CE credit to your course in as little as 30 days. Cons: Can be more costly over time. Contact us to learn more.
Apply to become an approved nursing continuing education provider using my course, CEU Provider Made Easy. This course walks you through the five step process of becoming a nursing CE provider so that you can not only teach the course that you have right now, but you can also develop additional courses over time and offer and award CE credit for those as well. Click here to learn more about the course.
Let me complete your nursing continuing education provider application for you. This is perfect for busy entrepreneurs who have little time to spend working through the application process. I call it "the easy button." Simply schedule a complimentary consultation with me, and we'll discuss your goals and vision for a nursing continuing education program. If we are a good fit for working together I will complete the entire application for you and get you approved as a nursing continuing education provider. Click here to schedule a complimentary consultation.
The world needs more high quality nursing continuing education. I would love to help you turn your passion in nursing into profit. Nursing continuing education may be just what you are looking for. Let's connect soon!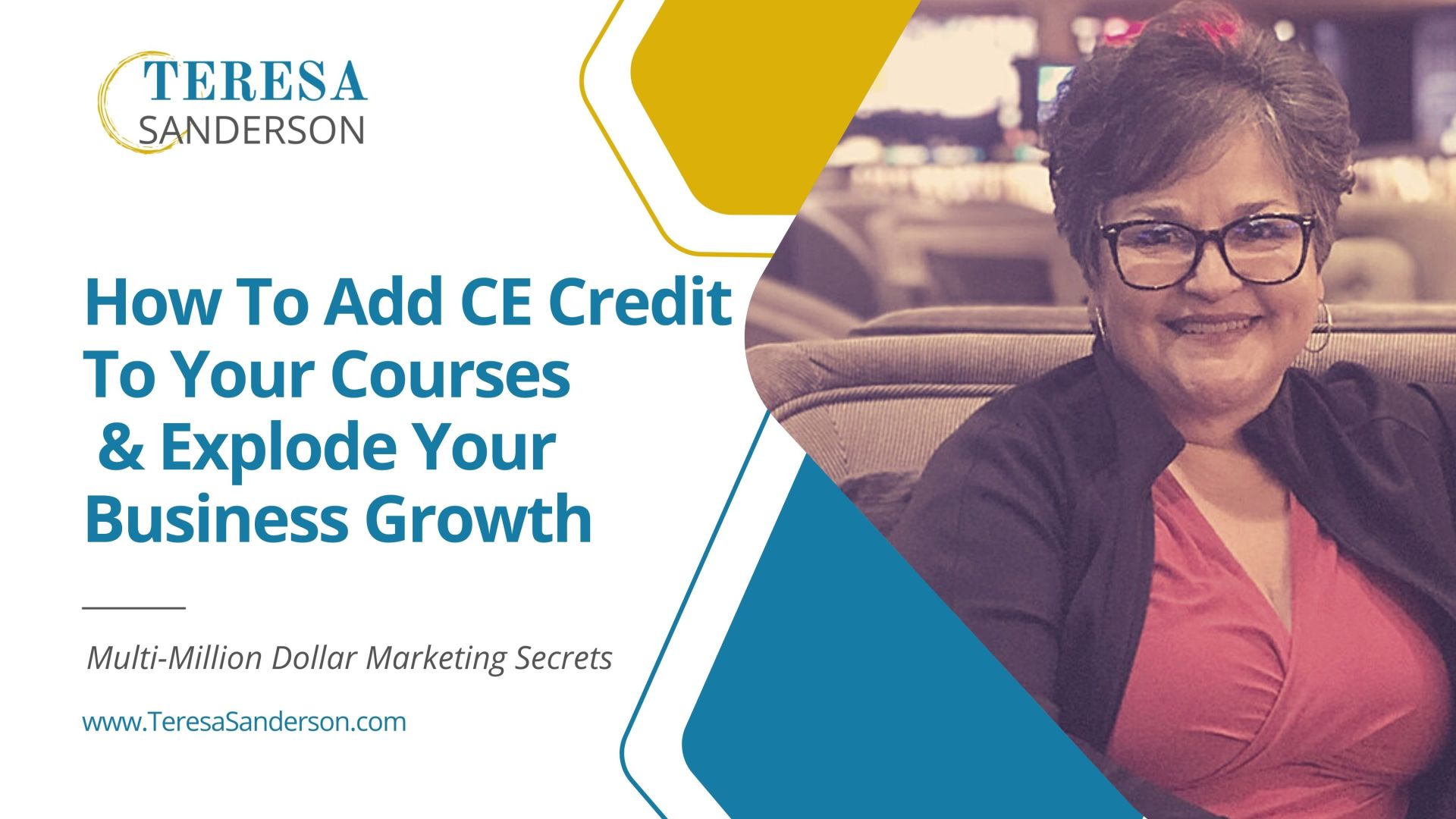 HOW I GREW MY HOSPICE TO $3M
WITH JUST A $6K INVESTMENT
Grab This Free Training!