Stand Out As The Authority In Your Field.
Add nursing continuing education credit to your courses & explode your business growth!
Free Training:
Learn how I grew my hospice to $3M with just a $6K investment using only a nursing CE provider program as a marketing tool. This fast-paced training will have you thinking of nursing CE in a brand new - and PROFITABLE - light!
Empty space, drag to resize
Are You Struggling To Figure Out
How To Add Nursing CE Credit To Your Courses??
Are you tired of spending hours researching how to add nursing CE credit to your courses?
Feeling frustrated about the lack of information available on how to do this?
Do you know in your heart that your course will make a huge difference in the lives of nurses if you could only add CE credit to it?
Do you wish you had someone who could guide you through the process?
Are you looking for a proven method to help your business stand out from the rest?
Are you ready to put your business growth on the fast track and serve more clients than you ever dreamed?
You Don't Have To Figure It Out All By Yourself.
I've been there and done that. When I became a nursing continuing education provider more than 15 years ago I spent hours doing the research, learning how to develop course offerings, and how to manage my program.

That's why I created simple solutions for nurses and organizations to add nursing CE credit to their courses. Bottom line, nurses need MORE high quality continuing education developed with passion and expertise and LESS volume driven continuing education designed to check boxes for licensure renewal.

My nursing CE solutions establish you as the authority in your field and provide a powerful marketing tool that will allow you grow your businesses beyond expectations!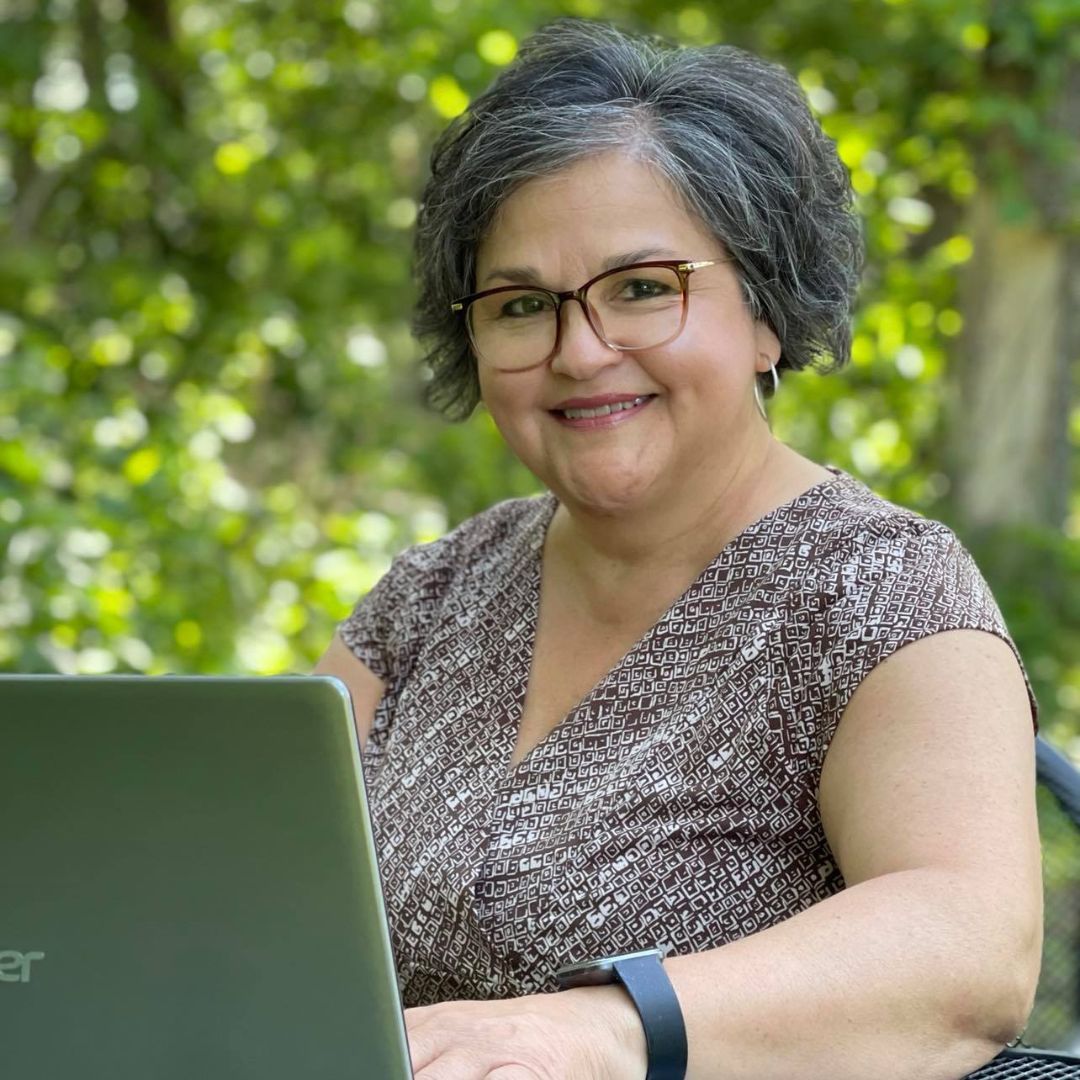 Choose The CE Solution That's Just Right For You
Done For You CE Provider Application Service
Our premier CE Solution, Done For You CE Provider Application Service is for you if you plan to develop numerous nursing CE course offerings and award CE credit for a period of years.
This flagship service is the ultimate "EASY button" and is designed for busy nurse entrepreneurs and organizations who want to get the job done, but not manage the details themselves.
CEU Provider Made Easy Online Course
This DIY online course is perfect for you if you want to save money and can follow my simple 5 step program.
This course has a 100% success rate with students who have completed their nursing CE provider applications with instructions and templates.
This is an excellent option for those with limited financial resources and time to invest in developing an application.
Add Nursing CE Credit To Your Existing Course
This option is best for those who:
have a course that you provide to nurses and want to be able to award CE credit to participants; and
would like to test drive the business of nursing continuing education.
Our process is quick, easy and affordable with pricing that starts at just $497.
What People Are Saying...




Working With Me Is Easy...
—
Schedule A Free CE Consult
In just 30 minutes we can get to know each other & discuss your vision for a nursing continuing education program.
Choose Your Plan
Based on your timeframe, needs & budget, I'll provide you with a personalized recommendation for getting started.
Mission Accomplished!
You're ready to STAND OUT in the crowd as THE AUTHORITY in your field! Monetize your courses, hold educational conferences, and award nursing CE credit!
Why It Makes Sense To Work With Me...
At Teresa Sanderson Company we know you are the kind of person or organization that wants to stand out as a leader and authority in your field.

In order to be that way you need a foundation that allows you to lead with value while at the same time creating raving fans, referrals and income.

The problem is you haven't been able to figure out how to do it by yourself which makes you feel frustrated, overwhelmed, and ready to throw in the towel.

We believe learning how to add nursing continuing education credit to courses shouldn't take hours of research or be virtually inaccessible. Teresa knows exactly what that's like because she spent hours doing the research and figuring out how to do it all by herself.

That's why she created nursing CE solutions to meet the needs of nurse entrepreneurs and organizations who want to do the same thing but with guidance, support and a proven method.

Here's how to get started...

Step 1: Schedule a complimentary CE Consultation and learn about your options to add nursing CE to your courses.

Step 2: Choose the CE Solution that's right for you.

Step 3: Teach your courses; award CE credit; grow your list, referrals and income!

Schedule a CE Consultation now so you can stop wasting your time on fruitless research and start moving toward your goal of adding nursing continuing education credit to your courses.
Teresa Sanderson helps nurse entrepreneurs & hospice liaisons get in front of medical and community referral sources so they can serve more clients. She launched a hospice and grew it to $3M with just a $6K investment using only a nursing continuing education program as a vehicle for marketing.

An RN for more than 30 years, she is a Certified Case Manager and was formerly a Certified Hospice & Palliative Nurse.

Teresa maintains an active Nursing Continuing Education Program accredited by the Kansas State Board Of Nursing and serves as a Nursing Continuing Education Consultant, a Marketing Coach to nurse entrepreneurs and as a Hospice Marketing Consultant to organizations across the US. She is the founder of Nurses Feed Their Young, a movement to improve nursing culture and work environment.

She resides on a homestead in rural Northeast Kansas with her husband, livestock and honeybees.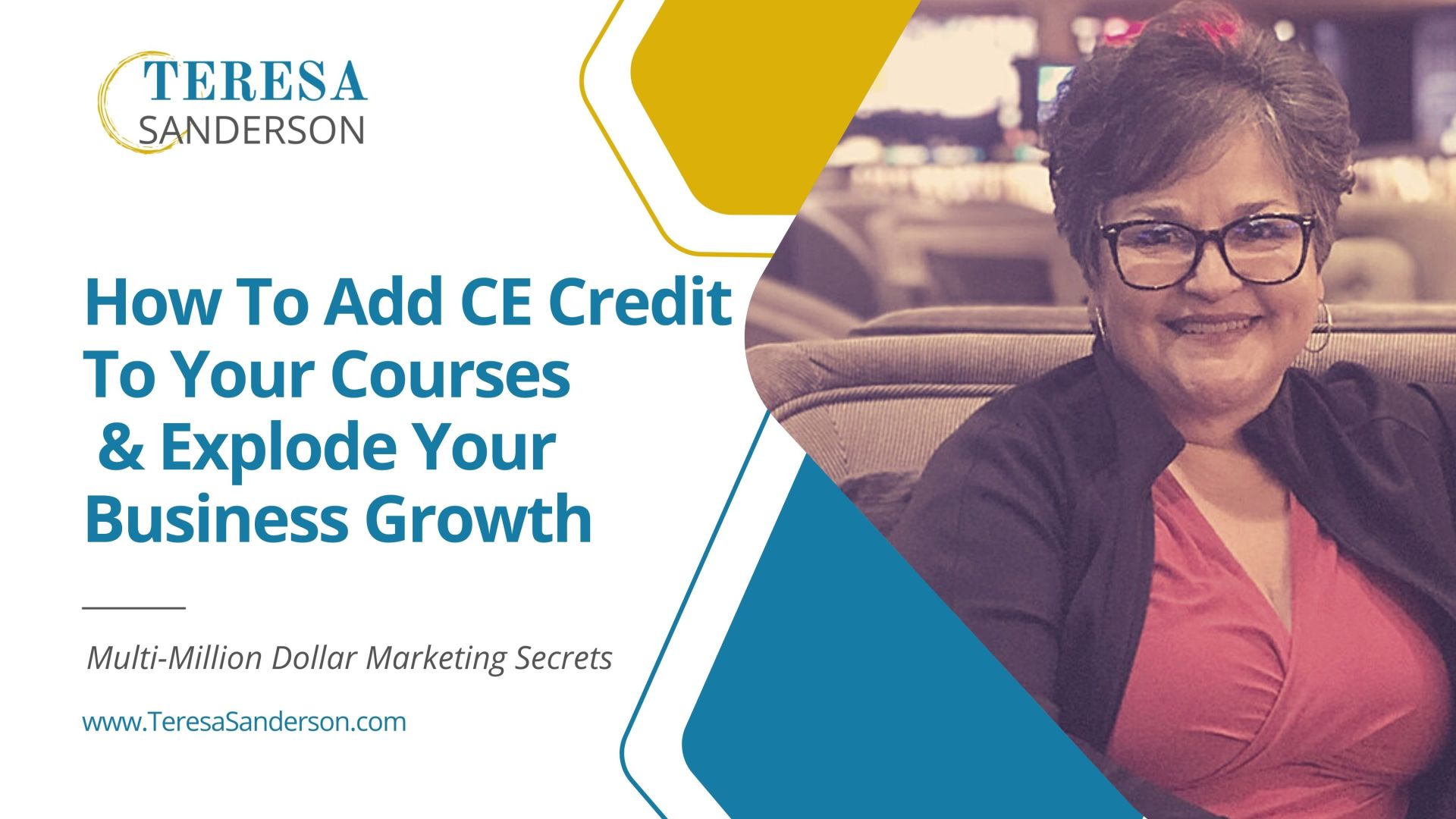 HOW I GREW MY HOSPICE TO $3M
WITH JUST A $6K INVESTMENT
Grab This Free Training!