Distance learning allows students to balance their other commitments more effectively, at least in cases they are adult learners, commuters, and part-time students. They don't believe that they sacrifice a quality education for the convenience of utilizing distance learning.
How does online learning work? Learning management systems (LMS) provide an accessible exchange of information between professors and students. Τhis way, students can view learning material at their leisure or even attend scheduled conferences or lectures.
In a world where hospice care is readily available it can be difficult to make your hospice stand out from all the rest. After all, every hospice provides the same services. Right?!? Not necessarily.
Let me explain. In my years of owning and operating a hospice I learned that while the essential components of hospice care (those required by Medicare) are the same, there are big differences in how those services are delivered from one hospice organization to another. Further, some hospices choose to go above and beyond what Medicare requires and even provide additional services. Imagine that! Some providers are willing to provide more services while receiving the same reimbursement as other providers. It dawned on me that "if you've seen one hospice, you've seen one hospice."
Our hospice program was dedicated to increasing length of stay for in our rural community. Population density in Northeast Kansas is 20 people per square mile. Go north over the border to Southeast Nebraska, and the population density is 13 people per square mile. Our independent "Mom & Pop" hospice was among several in our area, and I needed a way for us to stand out from the rest.
I knew that if I wanted to increase hospice length of stay for our patients I needed to empower healthcare providers - especially nurses - with the information they needed to serve their patients well. I decided our hospice would invest in becoming a provider of nursing continuing education so that I would have a meaningful way to connect with nurses in the area.
The Impact Of Nursing CE
Little did I know the impact that decision would have! When we started our hospice the average length of stay for our patients was 3 days; when we sold years later it was 21 days. We served hundreds of patients every year, created meaningful jobs for nurses and support staff, and grew the hospice to $3M from just a $6K investment!
And as if that wasn't enough, being a nursing continuing education provider provided some huge benefits to our organization that I never expected. The first was that I now had the key to get beyond the gatekeeper in any physician's office! When I offered to provide a complimentary nursing CE training each month, I was given an appointment and the entire staff was gathered for me when I came in.
The next was that our organization stood out as an authority in our field. After all, we were the organization educating the nursing and medical professionals about end of life care, hospice and palliative care. Our organization had become an expert educational resource.
The third major benefit we experienced was that by providing meaningful education to nurses, healthcare professionals and the lay community, our hospice became the only logical choice when it came to end of life care. Our commitment to education had elevated and distinguished our hospice from all the rest. And we were able to serve more patients than we ever dreamed.
The Takeaway
Hospice marketing can be easy, fulfilling and successful. This simple proven strategy worked for us and can work for your hospice as well. Find your way to stand out in the crowd. Serve your community well. And always lead with value.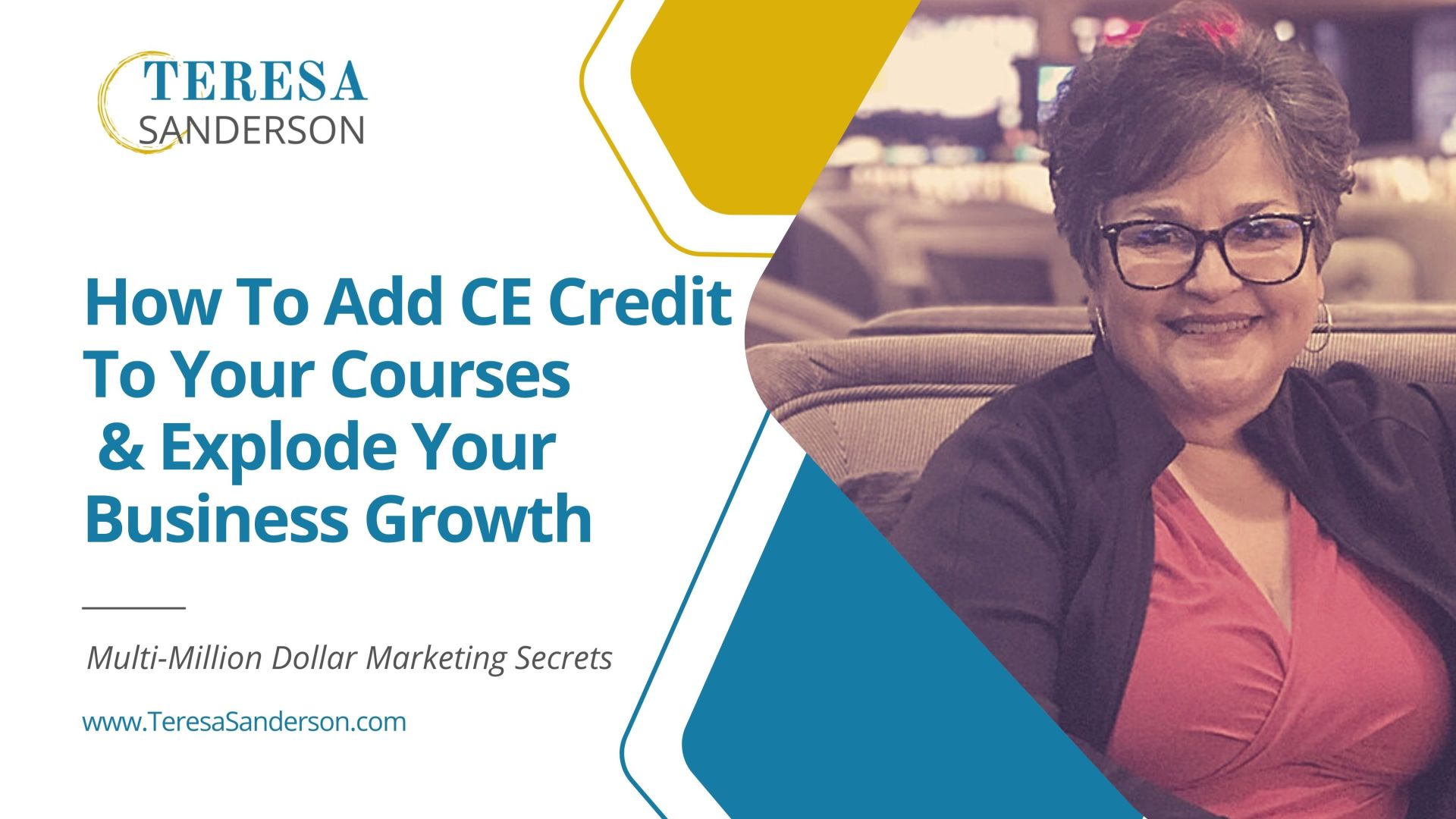 HOW I GREW MY HOSPICE TO $3M
WITH JUST A $6K INVESTMENT
Grab This Free Training!