Are you a nurse entrepreneur wondering which nursing continuing education accreditation or approval to pursue? ANCC accreditation and state level CE provider approval both have their own unique application processes and requirements. In this article, we will break down the key points to understand about each option to help you make the best decision for your business. From the time investment and financial investment to the acceptance of credits across state lines for licensure renewal, I will cover everything you need to know. Don't put your business at risk by not fully understanding the process. Join me as I dive into the world of ANCC accreditation and state board level nursing CE provider approval.
One of the most frequently asked questions I get is: Which is better? ANCC accreditation or state level CE provider approval? I'm betting you may have the same question, and I'm going to answer it here. The goal of this article is to support you in having a clear understanding of the application process for both ANCC and state boards of nursing. I want to empower you to make the best possible decision for your business and avoid risk as you get started.

Here is a quick breakdown of how the application process works for both ANCC & state board level CE provider approval.
The ANCC Accreditation Process
Let's look first at the ANCC. ANCC accreditation has always been viewed as the gold star of nursing continuing education because continuing education credits awarded from providers with this accreditation are accepted for licensure renewal in every state.
Here are some important things to know about the ANCC accreditation process:
Applying to become an ANCC accredited nursing continuing education provider takes at least 18 months to 2 years;
Requires your organization function as a CE provider according to ANCC policies & procedures for a period of 6 months PRIOR to application;
Requires an investment of $4,650 for initial 2 year application review;
According to the ANCC fee schedule if an application is not accredited on initial submission an $1,850 fee will be required for appeal.
State Board of Nursing Approval Process
Now, let's take a look at the key points to understand about state board of nursing continuing education provider approval:
Application process can be completed within 3-6 months;
47 of 50 states will accept nursing CE awarded by a CE provider approved by another state board of nursing;
No requirement to function as a CE provider unit PRIOR to being approved;
Initial investment ranging from $200 - $1,600 for a 2-5 year approval period depending on the state of application;
Typically requires no additional fees for reconsideration of an application or to add additional supportive documentation to an application.
Conclusion

The best option for your business will depend on your specific needs and goals. I've been a nursing continuing education provider for more than 12 years. I will always recommend becoming an approved provider at the state level for all of the above reasons.

Bottom line - even if your goal is to become an accredited ANCC provider I would recommend state level CE provider approval while you complete the 6 month criteria for the ANCC process.

QUESTION: Now that you know about state level nursing CE provider approval and the ANCC accreditation process, which makes the most sense for your business? Comment below and share your answer with me!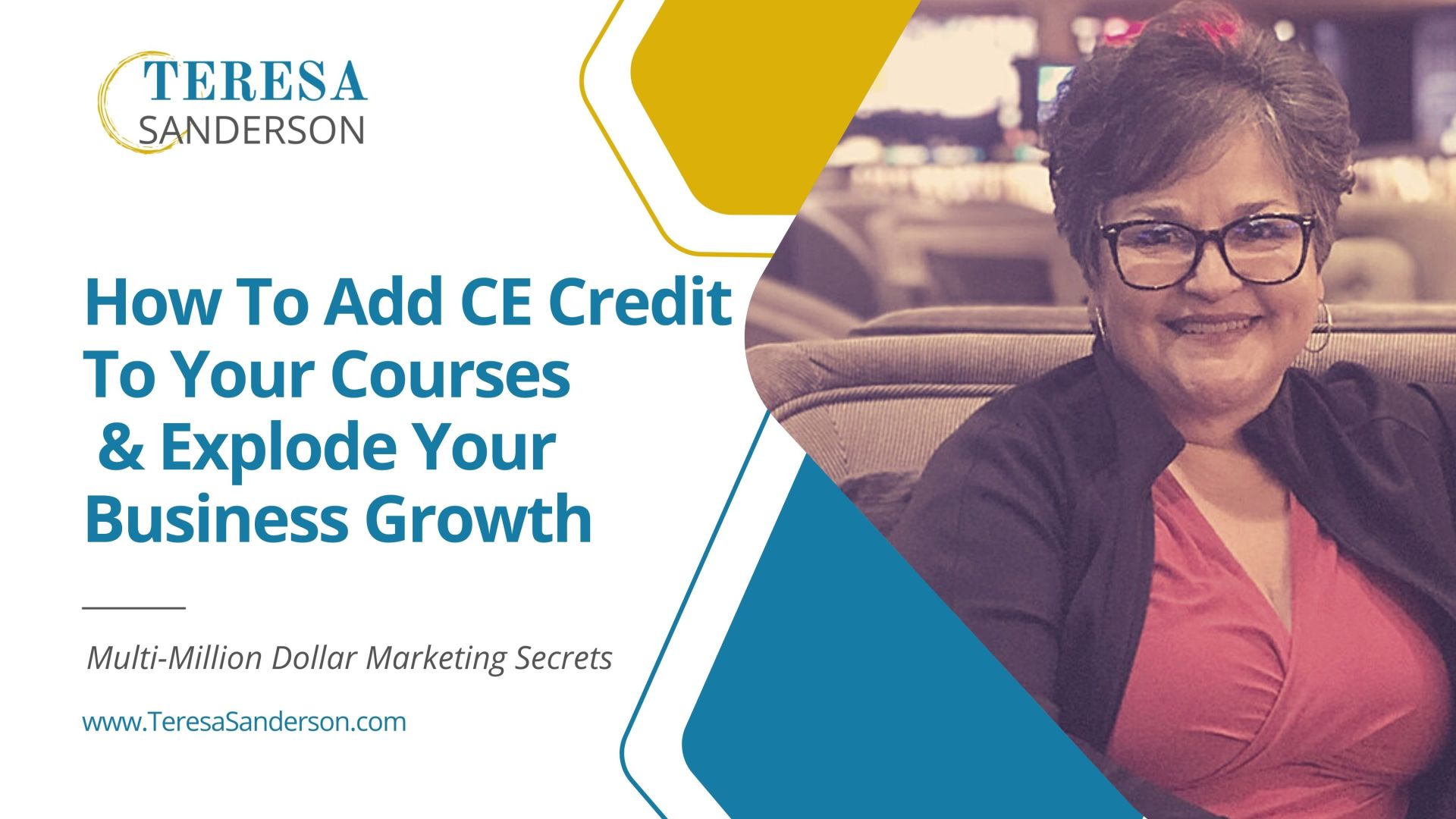 HOW I GREW MY HOSPICE TO $3M
WITH JUST A $6K INVESTMENT
Grab This Free Training!