Empowered Champion
EMOTIONAL INTELLIGENCE & PERSONALITY COACHING
FOR NURSES WHO WANT TO MAKE A DIFFERENCE!

Empty space, drag to resize
Attend The Coaching Sessions
Get Started With Our Tech Tools
Participate In The Codebreaker Summit!
Creating Positive Nursing Culture Can Seem Overwhelming...
YOU WASTE TIME HIRING & RECRUITING NURSES JUST TO HAVE THEM LEAVE
YOUR EXISTING NURSING TEAM SUFFERS FROM CHRONIC UNDERSTAFFING
YOU END UP GETTING FRUSTRATED BECAUSE YOU DON'T HAVE SUPPORT
And that leads to a vicious cycle of recruiting, hiring and training because the new nurses are being hired to work in the same toxic environment others are leaving. And I don't want that for you. The Empowered Champion + Coaching Program will give you full understanding of how to impact the culture on your unit so that you can lead your team into a better future. The B.A.N.K. Methodology, tech tools from Codebreaker Technologies, and my support will guide you every step of the way.
YOU MAY BE WONDERING...
How Will I Be Able To Change Nursing Culture On My Unit?
The answer is...
We will do it TOGETHER using my personal system with my personal support.

Here's how the process will flow.
Attend 12 Week BANK ios Coaching
You will gain insight into 6 different intelligences, how to use our technology tools, and best practices for implementation so you can communicate with emotional intelligence and a keen understanding of personality traits.
Get Started With Our Technology Tools
You will master the use of your Codebreaker Explore personality assessments, reports and artificial intelligence so you can have an immediate impact on the culture of your unit.
Participate In The 3 Day Codebreaker Summit
You will be trained by the experts on the Codebreaker Team in this immersive, interactive, virtual training that will leave you inspired to move forward!
SIGN UP NOW!
Your Coach
Teresa Sanderson A veteran RN and nursing leader with 3 decades of experience, Teresa Sanderson leads with authenticity and the heart of a servant. She believes nursing leadership is responsible for creating a culture and environment where nurses can succeed and practice with excellence. Teresa is working to transform nursing culture from one where "Nurses eat their young" to one where "Nurses FEED Their Young (NFTY)." She trains healthcare organizations, nursing leaders and nurses on emotional intelligence and values-based hiring, recruitment and retention strategies. Sanderson is an author, speaker, nurse entrepreneur and homesteader.

She resides on a homestead in rural Northeast Kansas with her husband, livestock and honeybees.

Empty space, drag to resize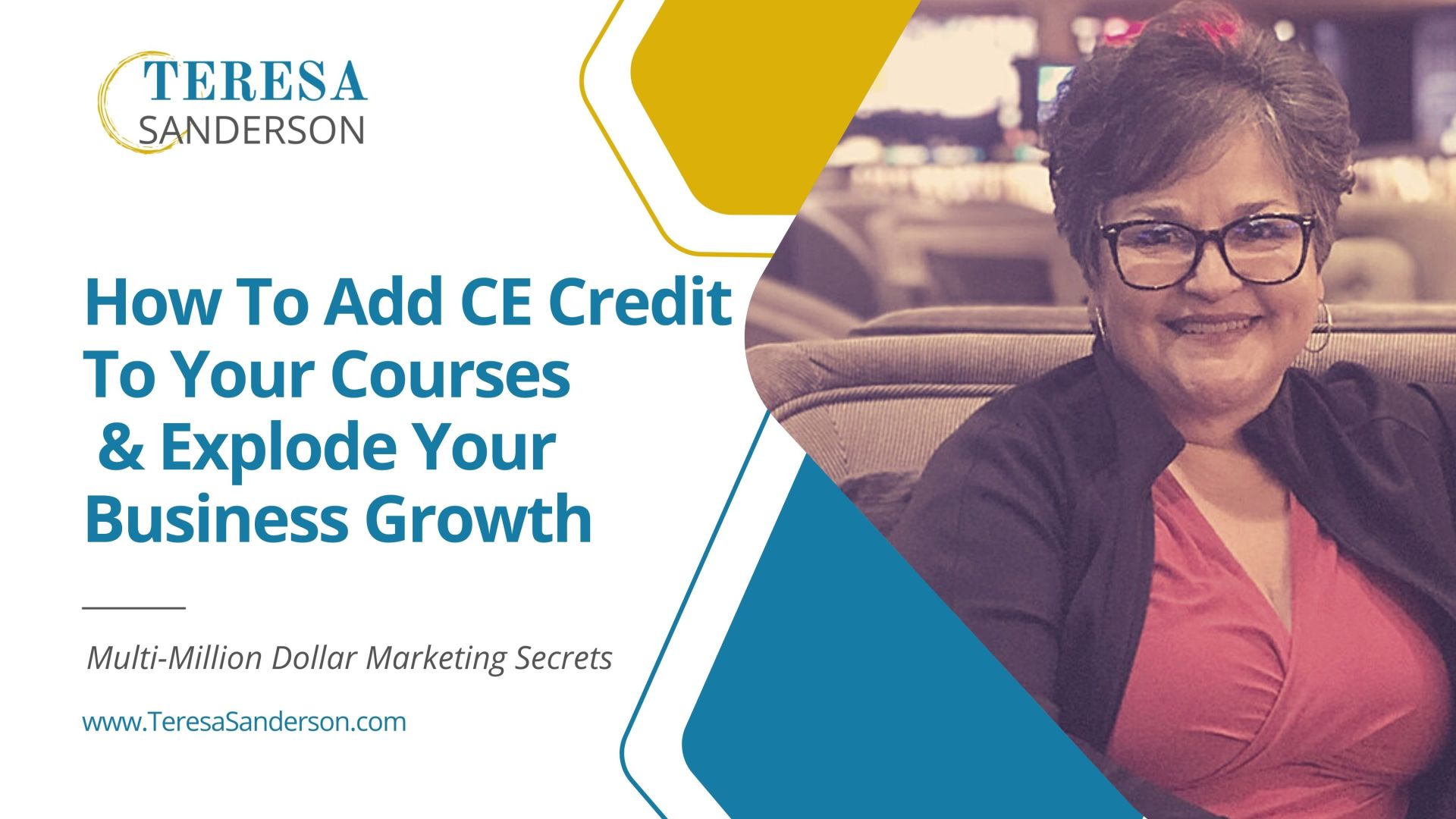 HOW I GREW MY HOSPICE TO $3M
WITH JUST A $6K INVESTMENT
Grab This Free Training!