As a nurse entrepreneur, you have the opportunity to turn your passion for nursing into a profitable business by offering continuing education courses to your peers. Here are some tips for getting started:
Decide What You Want To Teach. Nursing is diverse and loaded with specialties. It's important to identify a specific area of focus for your continuing education courses. This could be a specialty area such as pediatrics or gerontology, or a specific topic such as infection control or pain management. Recommendation: Choose something you love in nursing; something that you are passionate about and believe can make a difference in patient care, outcomes, delivery of care, and so on. Think about things you ordinarily do as a nurse that you wish other nurses knew how to do or would do consistently. How has this practice made a difference for your patients? How has it made a difference in your daily practice?
Research Your Market. Is there a need for what you want to teach? Are nurses asking for it or learning it elsewhere? Before you go all in and develop your course, you want to be sure there is a demand for the type of continuing education you are planning to offer. Recommendation: Visit social media groups and check out questions people are asking? Create a poll in these groups and ask nurses what they would be interested in learning about and include your topic(s) in the choices. Do a google search on your topic and find what nurses are asking about it. Completing this step will help you to create a course that is relevant and valuable to your target audience.
Develop A High-Quality Course. Now that you know what you want to teach AND that nurses are asking for it, it's time to develop your course. You'll want to create a course that is evidence-based, interactive, and engaging. Your course should be developed in accordance with nursing continuing education requirements established by a state board of nursing or nursing association. Recommendation: More than 85% of internet traffic is video viewing. It makes sense to create your course with video content in addition to providing some written materials, knowledge tests, and so on. Bottom line - nurses have had enough of the inexpensive non-engaging "click through" courses. Bring yourself and what you know into your offering. Let your passion come through in the content.
Get Your Offering CE Approved. If you are not a nursing continuing education provider, you will want to work with an organization or individual who is to add nursing continuing education credit to your courses. You have a couple of options to do this based on your budget and available time. Recommendation: Click here to learn 3 Ways To Add Nursing CE Credit To Your Courses. Decide which method will work best for you and move forward to add nursing CE credit to your course.
Market Your Course. Once your course is complete and approved for nursing CE credit, it's time to market it to nurses. There are many ways to market your course, including social media, email, networking with local healthcare organizations, and more. Recommendation: It may be beneficial to offer your course to 6-12 nurses at no cost in exchange for a testimonial or review. This is an excellent way to both begin promoting your course as well as gaining genuine feedback on the content, usefulness, presentation style and more.
One of the best kept secrets of nursing continuing education is that it not only has its inherent value, it is possibly the most effective and least expensive way to market your nurse owned business. To learn how I grew my hospice agency to $3M from just a $6K investment, click here.
Turning your passion for nursing into a profitable business is possible by offering nursing continuing education courses. By following these tips, you can create high-quality courses that will be in demand, and market them effectively to reach your target audience.
#nurseentrepreneur #continuingeducation #profitfrompassion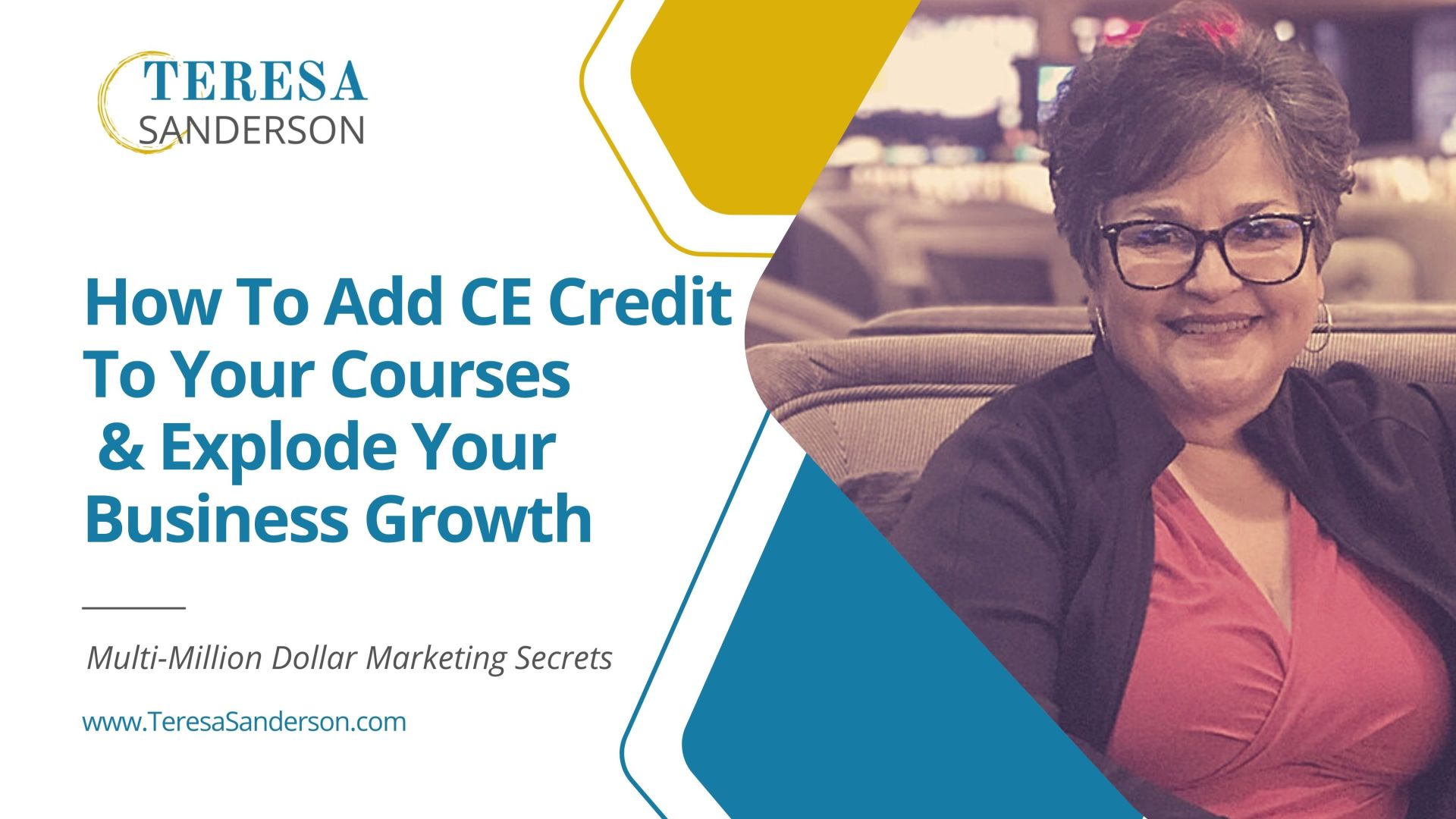 HOW I GREW MY HOSPICE TO $3M
WITH JUST A $6K INVESTMENT
Grab This Free Training!